Even if your project seems simple, maybe laying a new lawn, a garden bed and doing some paving, it can be a massive help, and save money in the long run, to get a professional landscaper in to assist. Why not make sure the work is done well the first time around? But the question many people ask themselves is "Do I need a landscape designer?"
We'll explain here what you get when you hire a designer for your project. And if any of it sounds like something you want but can't do yourself – then you probably need to get an expert!
So, Should I Hire a Landscape Designer?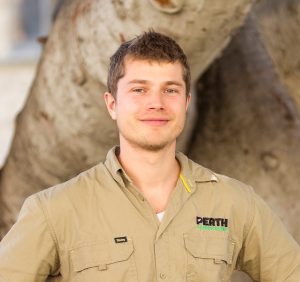 Here's the landscape design process to give you a better understanding of what's involved.
Consultation With Landscape Designer
The landscape consultation is when the landscape designer comes onsite with you to personally evaluate and discuss your property. What do you want? That will define what you can and can't do based on budget and your space itself. An expert will be able to quickly tell you what is possible and what you will need to take into consideration. They will help you see what you can and can't change, and offer their creativity and experience to help you come to decisions on what you want.
Design
Now you have agreed to the scope of work you can request for the designer to draw a complete plan. This is a valuable resource for any new landscape project. It will turn your ideas and the information from the initial consultation into a tangible design you can see, as well as giving you all you need to then present to a contractor for the install. Thereby making sure that everyone knows exactly what you expect from the finished project.
Quote
Once they have taken away all you discussed at the consult and drawn the landscape design master plan, your designer will come up with a full scope of work, technical documentation and plants recommendation along with maintenance recommendations for the new landscape proposed. You should also receive at this stage an estimate of how much it would cost to put it into the ground.
Construction / Installation
This is where all your dreams become reality – and where the real work – the construction and installation begins! Hiring a landscape designer who can also oversee the work to completion is a massive plus, they will either just supervise the project, or even better, totally project-manage.
Having your designer project-manage means you can enjoy the process stress-free. They hire trusted contractors, visit on-site to check the work is progressing well and at a high standard, as well as keeping you updated along the way. As they now know you, your property and your vision, they are a safe person to make sure that your design is what is presented to you in the finished work – no surprises!
Why Hire a Landscape Designer
If the process we've outlined sounds too much like hard work to do yourself, and if you have the budget, then it's probably time to hire a landscape designer.
If you like the idea of getting a professional in to make sure you are starting off on the right foot, we offer on-site consults with our expert landscapers to give your project the best start possible.
Perth Landscaping is also experienced in complete project management from Design to Construction to garden maintenance. We would love to take care of your valuable property while helping you achieve your stunning new look! Get in touch with us today!