Professional Plant Design Services
Advice on Selecting Plants and Garden Design.
A key element to any garden design is the right plant selection. This is not just important for the look, but also the long-term health and suitability of the garden.
Plant the wrong trees and shrubs around a pool, close to a fence or paving and the root systems can cause very costly damage. The wrong plant selection for the wrong soil and location and they can quickly become unhealthy or even die and require replacement.
Our Garden Designers are experienced horticulturalists who carefully select plants to ensure that none of the above situtations happen after we have designed and installed a new landscape for you.
You can be confident that when Perth Landscaping are handling the plant selection and design of your garden it will not just look amazing, but be designed with longevity in mind.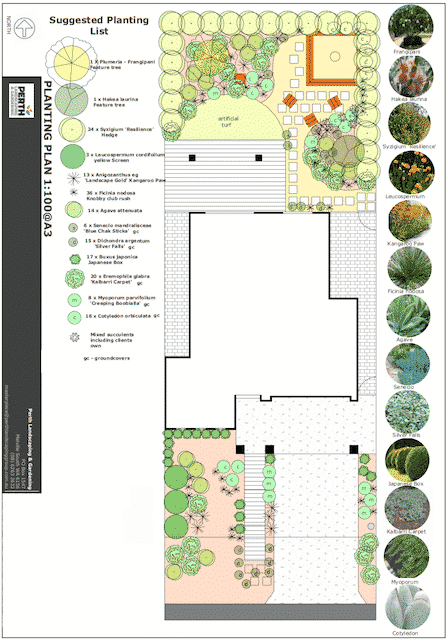 Professional Plant Selection Solutions
Whether you need a few plants selecting or an entire garden re-design or install, we can help.
Our Landscape Gardeners are experienced at selecting the right plants for your location, soil, garden design and maintenance requirements. We select every plant with the future in mind – choosing plants  with an understanding of how they will look 6-months and 5 years from planting.
We also know the right soil improvers and fertilisers to use when planting to ensure your new garden the very best chance of healthy, lush growth.
From a minimal, simplistic style to lush, tropical or native, easy-care gardens, just let us know what you want from your garden and we will help you select the right plants to suit.
Complete Planting Services:
✓ Residential Gardens
✓ Commercial Gardens
✓ Native Gardens
✓ Plant Consultation
✓ Soil & Garden Bed Preparation
✓ Garden Design
✓ Plant Selection, Delivery & Install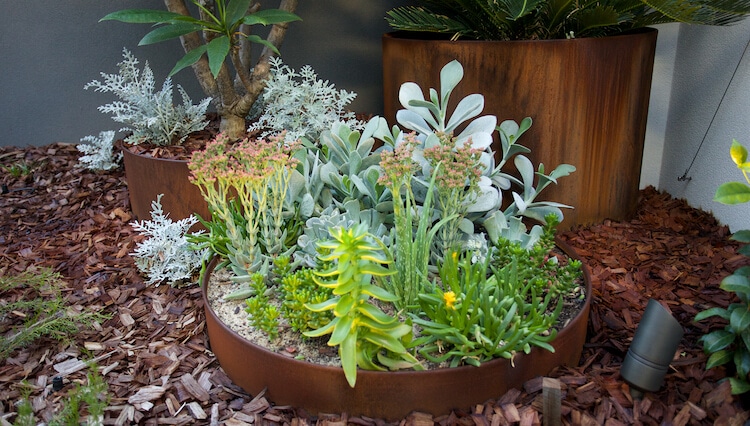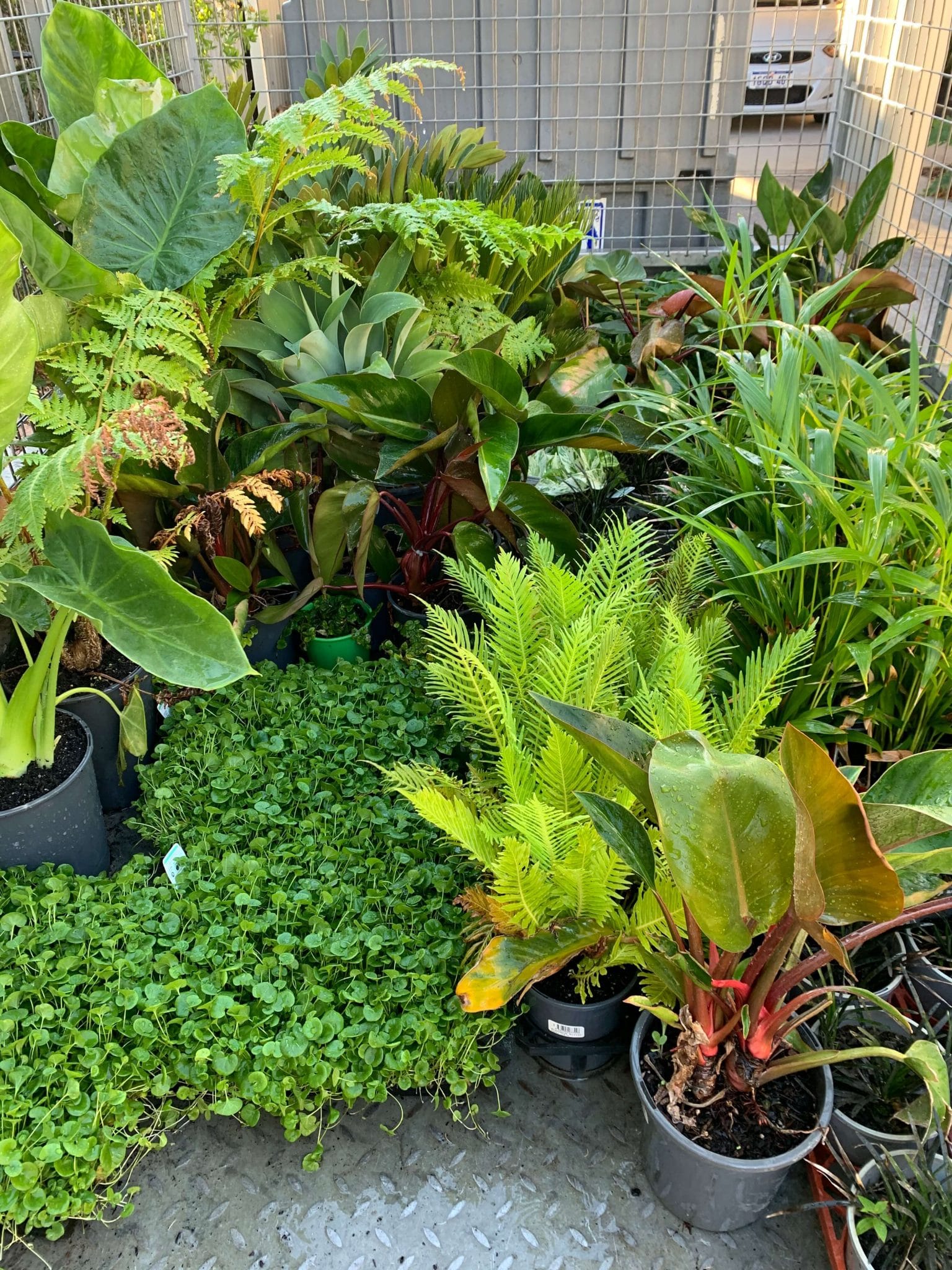 Book a Design Consultation
Aren't sure which plants you need and want to make sure your planting project doesn't just look good, but is made up of plants that suit your location, soil and landscape?
Run your ideas past a professional Landscaper and Horticulturalist and get advice and suggestions on what will suit your landscape. Then, you can either take it from there and DIY or get us to take the next step and draw up a professional planting plan for you – we can also provide a full quote to take care of the installation for you!
Design Consultation Cost
$350*
Your consult includes:
– 1-hr onsite consultation with a professional Designer and Horticulturalist
– Advice and suggestions on the right plants for your space
– Notes and scope/summary of what was discussed during your consult
– Design Proposal and Quote for drawing up a full planting plan for your project
*a travel surcharge may be added depending on your location – this will be advised at the time of booking
Frequently Asked Questions
Have a read through our frequently asked questions about our planting services – if you don't find the answers you are looking for, just get in touch with our expert Perth Landscaping team!
What are the best plants for a low maintenance garden?
If you are looking to create a waterwise, easy-care garden, then natives are always a great choice! Not just beautiful, they are perfectly suited to our unique Perth and Western Australian climate, making them hardy, less-suseptable to disease along with requiring less water and care to grow healthy and happy. We specalise in native garden design, creating beautiful spaces that are less work for you and better for the Perth environment and water resources! 
What is the best time to plant new plants in Perth?
While the type of plant will also need to be taken into account, Autumn in Perth is a great time to plant almost anything – not too hot, not too cold and it gives plants a chance to establish over winter and be stronger with more developed root systems once summer and the heat/drought kicks in. This isn't always the rule and, thanks to Perth's Mediterranian climate, if you don't mind the extra care and fertisling etc. you can plant almost year-ruound without too much trouble. Many flowering plants will depend on when they flower, so it's always best to check with an experienced horticultralist when you are planting and have a great garden mainteance team to rely on to look after them while they establish. 
Can you help with edible gardens?
Are you wanting to grow your own food or perhaps add a herb garden to your landscape? We can help turn your residential property into a beautiful and practical space that looks great while adding to your plate! From installing raised garden beds to helping you select the right edible options for your soil and location, we'd be happy to help out with your edible garden design.