From the approval of the concept plan, your designer now drafts the design for the landscaping master plan. This contains every detail needed to begin the actual construction.
We can also provide you with a full technical report documenting everything we are proposing to install; from plant suggestion and maintenance sheets to technical installation specifications.
Without having a landscape design master plan, which has everything you need for your design clearly laid out, working with contractors can be a stressful and confusing process. Communicating exactly what you want is difficult and they are working without the information they need to ensure the result is one you will be satisfied with.
A Landscaping Master Plan means…
No hidden costs for construction

Clear vision of layout and design

No communication issues with contractors

Complete plant and materials list

No placement issues

Full technical report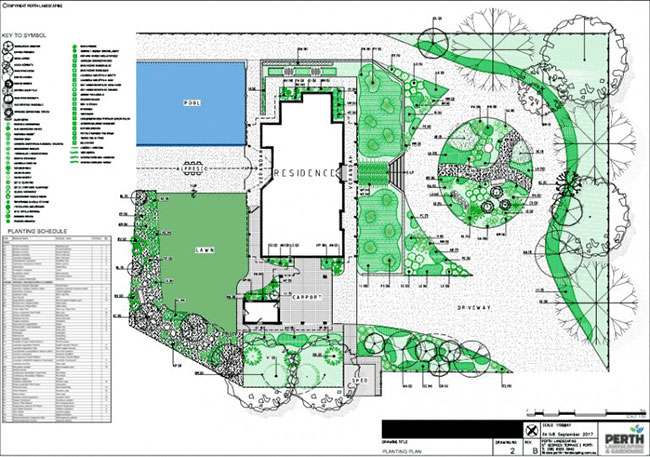 This landscaping master plan helps makes sure there are no hidden costs that crop up from details not being taken into account before work begins, which is very common when undertaking large projects.
Your design is also carefully created according to your site survey and plans so there are no placement issues with property lines, boundaries or existing structures – no one wants to suddenly discover their pool has been dug in the wrong spot!
In short, a professionally designed landscape design master plan will enable you to move forward with construction safely and stress-free, knowing that you will get the result you want when it's all done.
Your designer can also offer complete management of your project, so you can be sure your design is carried out by safe, professional hands throughout its installation!
Get started on your own professional landscape design by contacting us today!
Fill up the below form or call us on (08) 6263 4646
Need high-quality, professional landscaping work?