Looking for more than 'just a job'? 
We are always on the lookout for enthusiatic, motivated and highly-skilled landscapers to join us in creating landscapes to enjoy, admire and inspire.
Our team work hard, enjoy what they do and – just as importantly – enjoy hanging out on Fridays for a chat over a cold one.
We seek, support and highly value people who are motivated to grow, are always looking for ways to improve, and want to be part of building green, beautiful spaces for our clients.
If you have a positive attitude towards work and your team, towards learning and 'giving it a go', are great to work with and enjoy what you do – then you are our kind of person and will fit well into our team!
Don't see a job ad online?
We are always looking for great people to add to our team! So if you want to work with us, get in touch!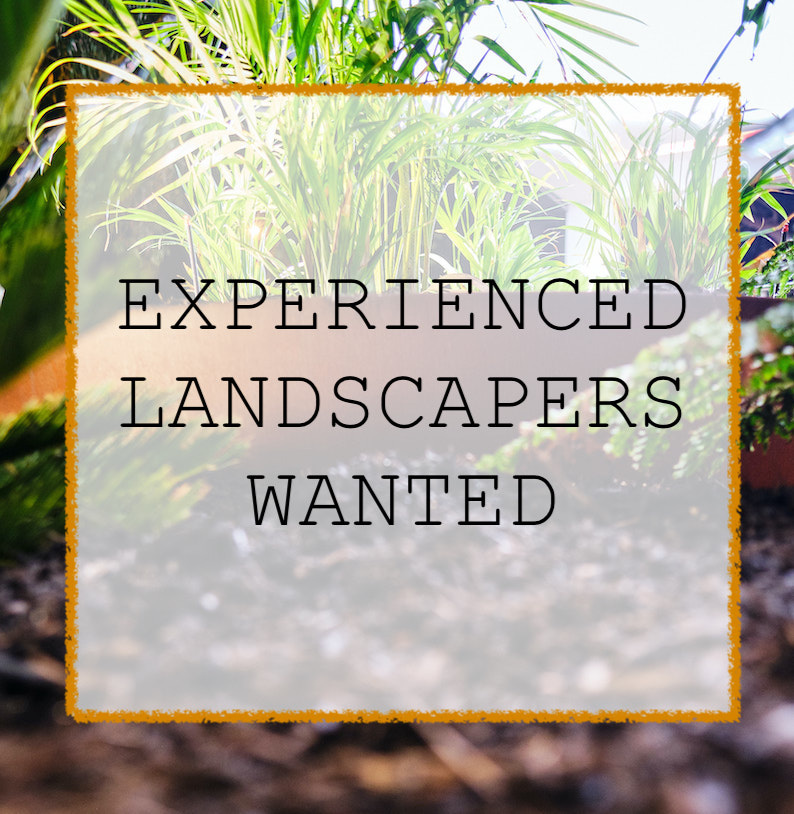 We are looking for skilled and experienced Landscapers who understand all facets of landscape construction. If you can take a plan or design and work with a team to complete everything from site preparation, to paving, decking, planting, reticulation and custom building – we want to hear from you!
The right candidates will have access to a growing position and opportunities to pursue management roles.
While all of the usual landscape construction skills are important, we build our company based on values and great people, so a fantastic attitude is a must! 
If this sounds like you – get in touch today.
Please send your CV with relevant experience and a cover letter introducing yourself and what you are looking for from a role with us to [email protected].
All successful applicants will be contacted to book an interview or work trial with us. 
You Could Be At Our Next Chrissy Party…