Garden Retaining Walls for Your Property In Perth
Garden retaining walls are perfect for creating landscape features, garden tiers, or leveling off areas of your property. However, because retaining walls are a structural feature, it's essential that they're built properly.
They must be designed to allow the passage of water away from the wall, while also being structurally sound enough to stand the test of time and the elements. Our Landscape Construction teams can handle any retaining wall projects, from design to professional, quality construction. 
Professional Retaining Wall Construction
Perth Landscaping can help your retaining wall design and installation. Whether you require a limestone wall, gabion wall, or something unique, we can deliver a solution that meets your needs.
With years of experience behind us, our team of professionals can be trusted to complete every project to a high standard.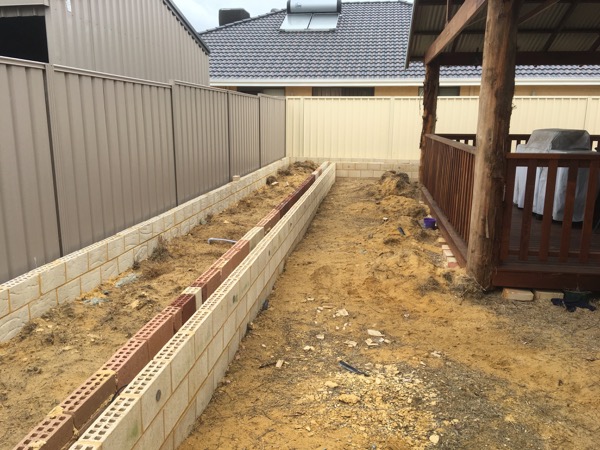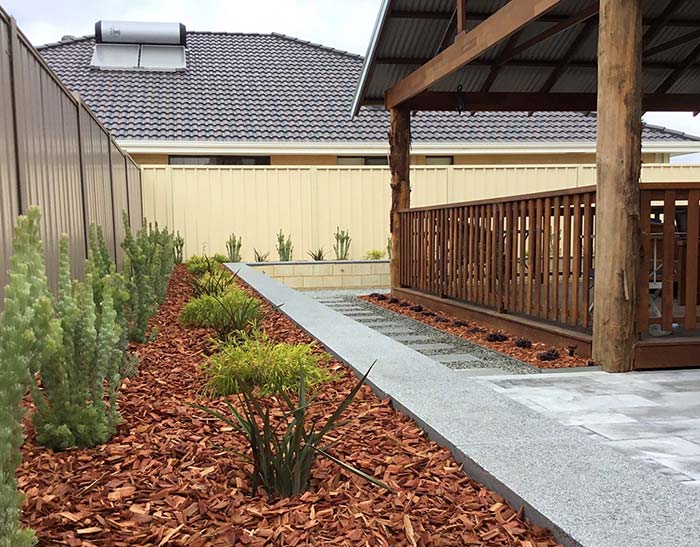 Uses for Retaining Walls include:
✓ Sunken gardens
✓ Terraces
✓ Property boundaries
✓ Raised gardens
✓ Sunken walkways
✓ Levelling sloped sections
We Work With All Retaining Materials:
✓ Limestone Blocks
✓ Brick
✓ Concrete Blocks
✓ Sandstone / Natural Stone
✓ Wood Sleepers
✓ And more…
Know exactly what you need?
 If you already know the type of retaining you require for your walls and can provide the measurements of the retaining area, we can provide you with a free estimate* to help get your project going.
*Will not include site preparation costs.
If you don't know this level of detail yet, you will need to book a Consultation with one of our landscapers below.
↓
Book a Design Consultation
If you have more complex, custom requirements or have no idea what you need and want advice from a professional on what is possible in your space, book an onsite consultation with one of our Landscape Designers today.
Garden Retaining Wall Service Frequently Asked Questions
Have a read through our frequently asked questions about retaining wall construction – if you don't find the answers you are looking for, just get in touch with our expert Perth Landscaping team!
Can you create custom designs?
If you are looking to build something a little different, say a retaining wall that doubles as a garden bed, or also has seating built in, we can help. Want a layered look for a sloping property or need something for a tricky block? Just talk to us about what you need and our team will be able to custom build a retaining wall that is reliable and looks great.
I have structural plans from an engineer - can you build it?
If your retaining wall is more than a feature, but a structual neccessity for your property, then you will need a design from a structual engineer. If you already have this in place, just email it through to us at [email protected] and we'll let you know if it's enough information for our team to provide an estimate quotation from.
What material is best for a retaining wall?
Limestone blocks are a very popular choice in Perth for retaining walls, but other options such as natural stone, brick, concrete or corten steel are also common choices. It really depends on your design and the load that the retaining wall has to bear. If it is just for looks and not structual, then your options are endless. Talk to our team if you are unsure or book in our Designer for a consultation to assess what you need and to provide you with the right options for your look and requirements. 
Do I need a structural engineer for my retaining wall?
The general rule is that, if your wall will be more than 500mm in height, it usually requires engineering drawings to be certified by a practicing structural engineer. Always check with your local shire or council to be sure.