Garden Retaining Walls for Your Property In Perth
Garden retaining walls are perfect for creating landscape features, garden tiers, or leveling off areas of your property. However, because retaining walls are a structural feature, it's essential that they're built properly.
They must be designed to allow the passage of water away from the wall, while also being structurally sound enough to stand the test of time and the elements. Our Landscape Construction teams can handle any retaining wall projects, from design to professional, quality construction. 
Professional Retaining Wall Construction
Perth Landscaping can help your retaining wall design and installation. Whether you require a limestone wall, gabion wall, or something unique, we can deliver a solution that meets your needs.
With years of experience behind us, our team of professionals can be trusted to complete every project to a high standard.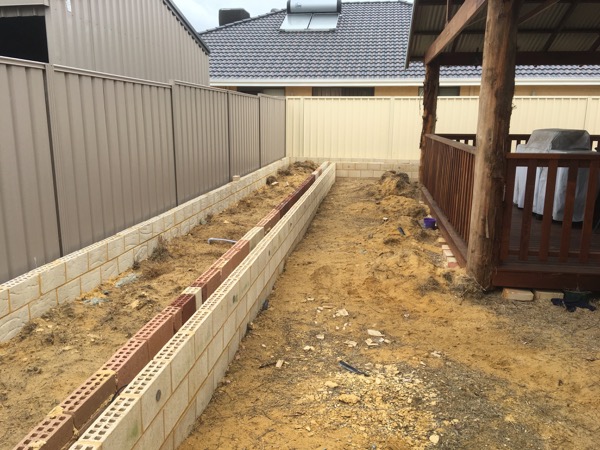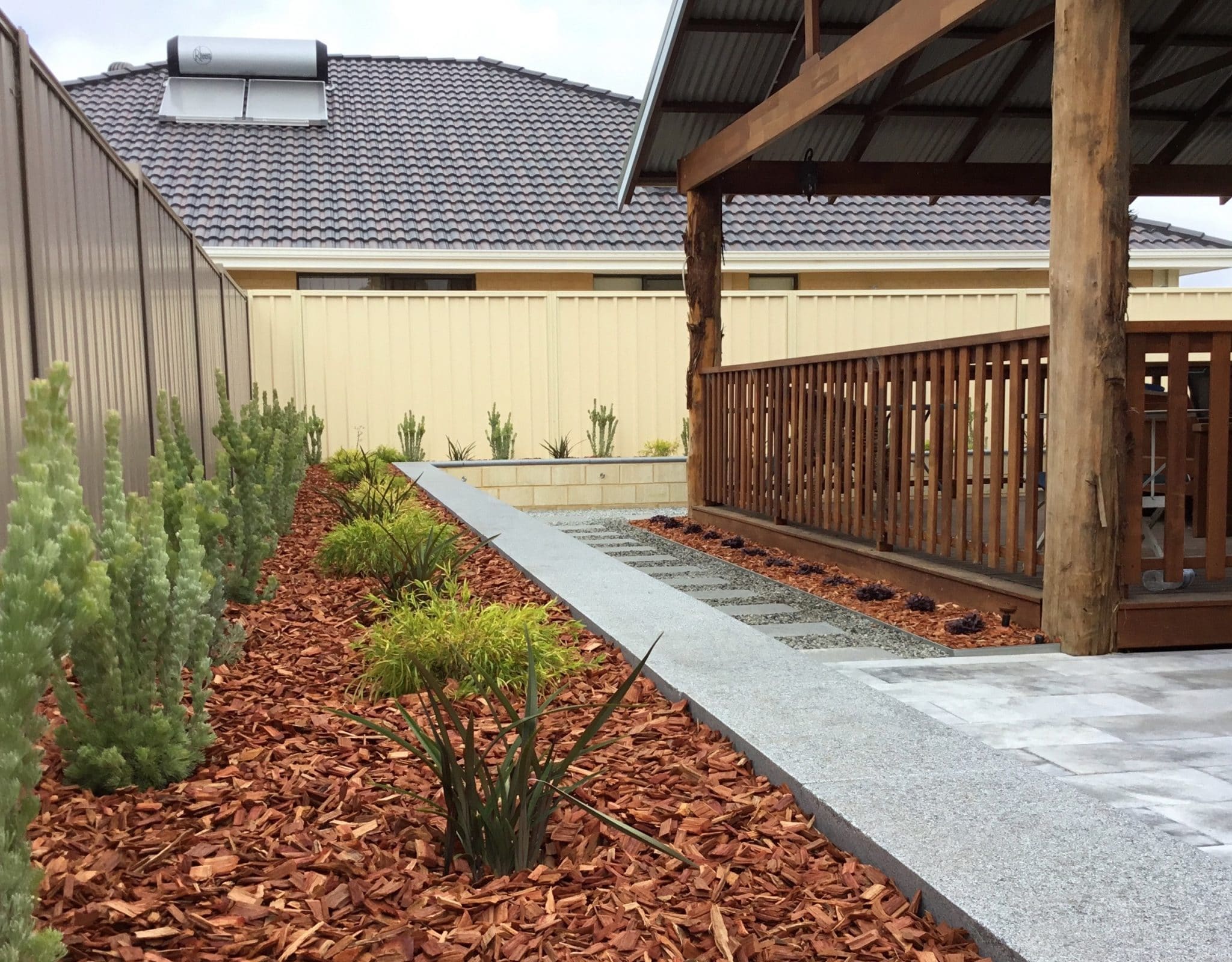 Uses for Retaining Walls include:
✓ Sunken gardens
✓ Terraces
✓ Property boundaries
✓ Raised gardens
✓ Sunken walkways
✓ Levelling sloped sections
We Work With All Retaining Materials:
✓ Limestone Blocks
✓ Brick
✓ Concrete Blocks
✓ Sandstone / Natural Stone
✓ Wood Sleepers
✓ And more…
Know exactly what you need?
 If you already know the type of retaining you require for your walls and can provide the measurements of the retaining area, we can provide you with a free estimate* to help get your project going.
*Will not include site preparation costs.
If you don't know this level of detail yet, you will need to book a Consultation with one of our landscapers below.
↓
If you are confident you know what you want and just need a professional to scope it out and provide a quote, book an onsite consultation with one of our Landscapers today.
Frequently Asked Questions
Have a read through our frequently asked questions about retaining wall construction – if you don't find the answers you are looking for, just get in touch with our expert Perth Landscaping team!
What are the best materials for a retaining wall?
There are, as always, many options to choose from, and it depends on the amount of soil/material your wall needs to withstand, along with your budget, but we recommend limestone blocks. If you aren't sure what options there are or what material to use for your retaining wall construction, book in for a professional consultation with our Landscaper.
How much do your paving services cost?
How long is a piece of string – or your area to be paved? But seriously, every property will be different as it isn't just a case of the size of the area and the materials, but also the site prep required to make sure that whatever paving solution we choose will last! The best way to get a price for your exact requirements is to book in a landscape consultation with us. This way we can advise you on the right paving options for your property, space and budget, but also make sure that we are taking into account professionally preparing the area
I don't know what pavers I should choose – can you help?
Absolutely. Our landscapers have used almost every paving material there is and are the experts when it comes to making sure we choose what is best for your look, landscape and budget. Just book in for a consultation and we will help you make the right paving choice.
Why has my block paving 'sunk'?
This is, unfortunately, a common problem and usually due to one key thing – when the site hasn't been prepared properly before paving the area. Having a landscaper who understands not just how to choose the right paving material, but how to properly prepare the site is key to a long-lasting paving job that looks good and stays strong! You may need to pay more upfront but it will save you a lot of hassle and more costs in the long run. Do it once, do it right!