You've probably found your way to this blog post because you want to make some changes to your backyard and need some backyard landscaping ideas. You aren't alone!
If lately, you've spent more time than usual at home, you may have spent some of that time gazing at your backyard. So you may know by now what you like, and what you'd love to see transformed…
Perhaps there's a particular problem that needs solving? Perhaps it's an ugly dead lawn, or too few shady spaces to relax.
Sometimes a backyard just doesn't look good. You may be itching to show your creativity by creating a whole new aesthetic.
You may want to make your backyard more practical to entertain more outdoors — or maybe you just want to make your backyard quieter or more private.
If you're planning a lifestyle change like retirement, that can also inspire change. You may want to make your backyard easier to manage, or to set it up to produce food, now that you will have more time for gardening.
Many people also want to make their gardens more sustainable and waterwise, both to reduce their impact on the environment, and to cut watering costs.
Whether you want a change for lifestyle reasons, or you're getting ready to sell/rent your property, we can give you practical backyard landscaping ideas that can help take your garden to the next level!
Best Landscaping Ideas for Backyards
Backyard landscaping doesn't have to be rocket science, but it can feel overwhelming when you've never done it before! If this is your first landscaping project, you'll need to do some research into backyard landscaping ideas.
To get the best results we recommend you also get some expert advice. There are many aspects of landscape design to consider — layout, what to plant, special features, materials, equipment and the budget.
It can be hard for a first-time landscaper to know how to approach all this! It may seem best to just do one small project at a time, but without a plan, you won't get a unified looking result at the end. Some ideas also just don't work well in some locations, or are tricky to execute without professional help or specialised equipment.
Inexperienced home landscapers often approach landscape design purely in terms of aesthetics; choosing a picture from a magazine, and faithfully replicating it. Design ideas are certainly important, and a magazine can be a great starting point, but without the right knowledge of plants, soil types and the movements of the sun, blindly copying a design may lead to problems down the track.
For example, that beautiful tree in the magazine may have a huge root system that will lift your pavers, or wreck your plumbing. Bedding plants shown in that inspiring photo may need more sun than your garden has or a different soil type.
NOTE: Plants in magazine photoshoots are always photogenic but may not be hardy or easy to care for. Even turf needs to be carefully selected, as not all grasses survive year-round in every backyard.
An expert can help you get the look you want, or solve that nagging problem while staying within your budget. Often they can help you choose low maintenance plants that give much the same effect as those pictured in magazines.
For a sustainable result, it's important to choose a design that suits local conditions, your personal taste, and how much time you can spend gardening.
With expert help you can achieve a look you love, using plants that will flourish in your soil and climate.
Beginning to Plan Your Ideal Backyard
Considerations at the beginning of your backyard landscaping planning process include:
Key outcomes: Know what you want to achieve, whether it is to beautify, become sustainable, improve property values, or to eat 'healthy and homegrown'.
Overall theme/aesthetics: Consider what style of garden will suit your house and lifestyle. What would you enjoy looking out at?
Relaxation and recreation: Backyards are for living, so prioritise space for what you love, whether it's yoga, exercise, meditation, reading or outdoor play with kids.
Maintenance: Think about how much time you want to spend gardening. If you travel a lot or plan to rent the property out, keep your backyard low maintenance. Look for long-lived plants, and use materials that won't rot or need repainting.
Privacy: Do you need to block out the view of an ugly shed or create an acoustic barrier?
Safety: If you have (or will have) young children, fences are a must-have. Avoid water features and poisonous plants like oleander and lantana.
Storage: Sheds are never glamorous, but with planning, they need not be an eyesore.
Expertise and Equipment: Once you have an idea of what you want to achieve, consider which parts of the project you can manage yourself, and what expert help you might need.
Budget: You will need a budget to work to. Either your budget decides what you can do, or what you want to do decides what you will spend. Those two don't often meet in the middle so it's important to decide this upfront! Bear in mind that you are adding value to your property in the long run.
Express Your Creativity With These Backyard Landscaping Ideas
Landscape design is about creating gardens that are both beautiful and functional.
Many people find it helps to have a theme, choosing structures and plants to work in harmony.
Popular themes for backyard landscaping ideas in Western Australia include: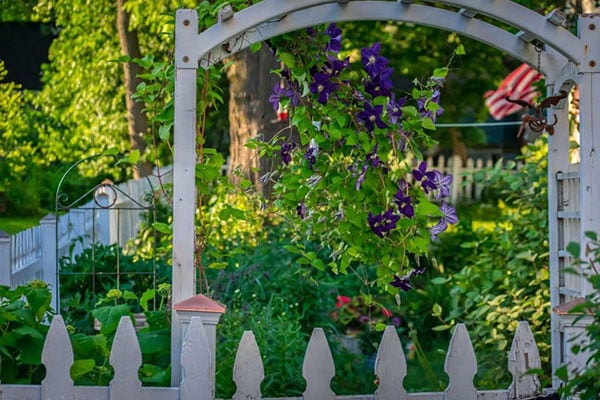 1. Cottage garden
This rambling style looks a little chaotic but is actually carefully planned, using harmonious colours and contrasting heights and textures. 'Wildflowers' (exotic and native) are a popular inclusion, self-seeding and returning each year.
Cottage gardens require less maintenance than formal gardens. They complement period and rustic homes, often using traditional structural elements like arches, garden seats, trellises, crazy paving, ponds and gazebos.
2. Formal garden
By contrast, a classic, formal garden design is usually symmetrical and very well maintained. Closely mown lawns, clipped hedges, rows of cypress trees, standard roses, geometric beds and topiary plants in tubs are all typical. Greenery dominates with flowering plants often limited to a single-colour theme like all white.
Variations of the formal style include English, Italian and French-style gardens. Each of these can complement any generously scaled home, but ideally, garden-style is matched to architectural style. For example, an Italian formal garden for a Tuscan-style villa, or an English formal garden for a Georgian mansion-style property.
Structural elements are important, including statues, columns, stone seats, walkways, retaining walls, edged beds and fountains.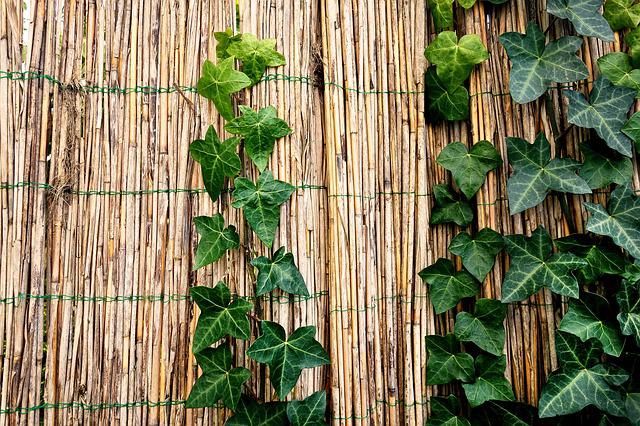 3. Oriental garden
This style creates a feeling of serenity inspired by garden styles from Asia.
Bali-style gardens are popular in Perth, planted with tropical plants like palms, ferns, monstera, ginger, bougainvillaea, canna and frangipani. Green is the dominant colour, creating a tranquil feeling.
Japanese style gardens are less tropical and include plants like azaleas, rhododendrons, Japanese maple, privet and the iconic cherry tree.
Bamboo and water plants can be used in both styles.
Structural and decorative elements like winding stone paths, oriental statues, and large urns are typical. A water feature is usually used to create a tranquil atmosphere.
This style is versatile and can suit modern or older homes, but may not suit young families as lawns are not normally a feature.
4. Waterwise garden
This theme relies on the garden being adapted to the terrain and climate. Drought resistant plants are used in hot spots, ground covers can replace thirsty lawns, and water-loving plants are planted in boggy spots.
Native shrubs and grasses, cacti, drought-tolerant perennials and succulents are all typical.
This style can suit any type of architecture but particularly suits a sustainable home.
Structural elements are often practical – rainwater tanks and greywater systems.
Natural-looking items like rough-hewn benches, small ponds to attract the birds, sleepers, stone slabs and pebbles also feature.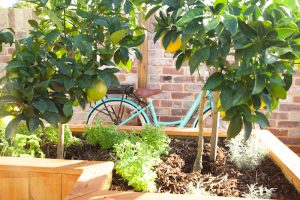 5. Edible garden
Traditional Aussie gardens in Perth were once known for roses and neat flower beds, while the Italian neighbours grew fruit and olive trees, grapevines and vegetables.
Nowadays we all grow herbs, and many of us grow fruit and seasonal vegetables. Bush tucker plants are also making an appearance.
An edible garden can be incorporated into any garden, but there are some gardeners who now try to make almost their entire garden edible. They may include flowers, but it is possible to choose so that even they can be eaten – nasturtiums, zinnia, hosta and chrysanthemums for example.
Like Waterwise gardens, edible gardens can suit any home. They often include plantings to attract butterflies and bees, so important as pollinators when growing fruit trees.
Structural elements tend to be practical – for example raised beds to make weeding easier, rainwater tanks, compost heaps and trellises to raise vines.
6. Mediterranean garden
This backyard landscaping idea theme suits Perth's coastal Mediterranean climate.
Plants used include olive trees, citrus trees, grapevines, tomatoes, capsicum, and herbs like rosemary, oregano and basil. Lavender, bougainvillaea and geraniums add a decorative element.
Mediterranean gardens are similar to edible gardens, but emphasise aesthetics. It suits beachside suburbs, as the plants withstand hot, salty, and windy conditions.
Structural elements can include stone seats, walkways, retaining walls, tubs, urns, fountains and pergolas.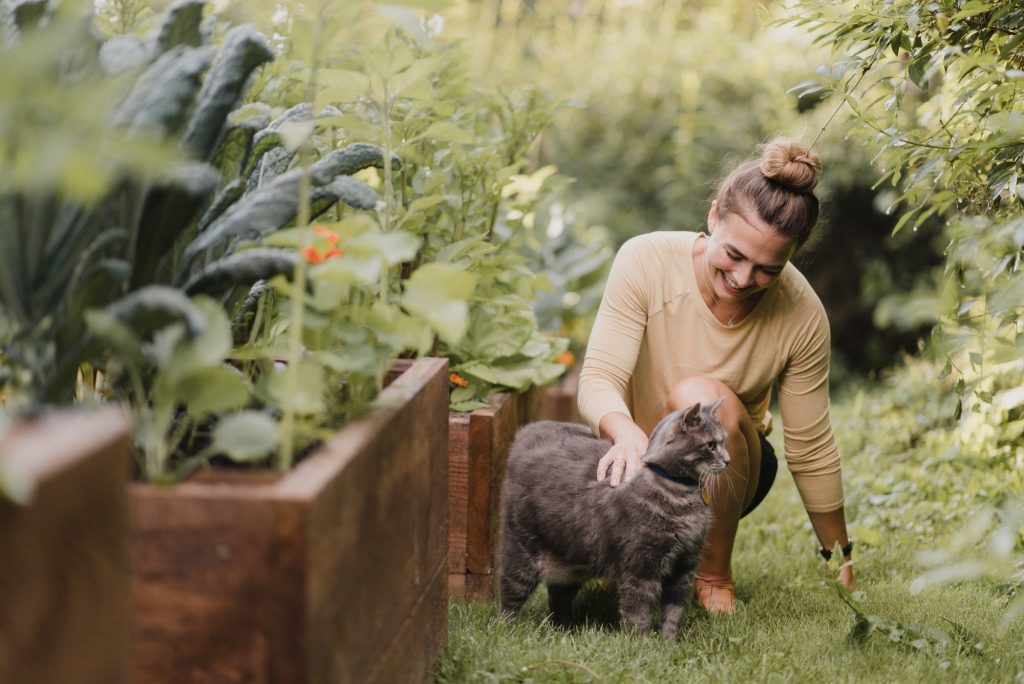 7. Family and pet-friendly garden
This popular garden style includes hardy lawns for pets and play, low-maintenance plants, entertaining and cooking areas, and may incorporate a veggie garden.
It suits any family home and a functional attractive result can be achieved on a moderate budget (or you can go all out!)
Structural elements include play equipment, pools and spas, gazebos, pergolas, decks, dining areas, barbecue/outdoor kitchen areas, and secure fencing.
Plants to Fit Your Backyard's Theme and Conditions
Choose plants to fit your backyard's theme and your growing conditions. Here are some more backyard landscaping ideas to make sure your plants work with the environment you have.
1. Consider your solar aspect
Plot areas of shade, part-shade, and full sun so you can plant what will thrive in each area.
2. Choose plants that suit your soil type/conditions
Choosing the right plants for your garden's environment is crucial for success.
Your soil is likely to be sandy, so choose suitable plants, or be prepared to build the soil up with compost. Some plants actually help improve soil, so seek these out.
3. Think about watering
Do you have a bore or water recycling system?
If not, drought-tolerant plants are most practical.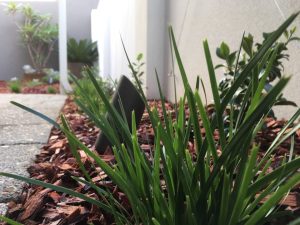 4. What is your space like?
How large will plants be when fully mature?
Will the plants you like fill the space without overcrowding it?
5. Choose plants that will work in harmony
Do the plants work together to create a cohesive look that suits your theme, with a consistent colour scheme?
Pastels work well for a cottage garden, 'hot' colours for a tropical garden, and white flowers in a predominantly green garden.
6. Consider contrast and balance
A variety of plant heights, with taller plants at the back, makes a garden more interesting.
Contrasting textures like ferns, mosses, groundcovers and grasses add variety. Symmetry isn't essential unless the garden is formal, but balancing the scale of different areas is pleasing to the eye.
7. Group plants together
Plan for large groupings of plants — having just one or two of a plant may not look as good.
8. Study the seasons
Include some plants that look good year-round and some that flourish in each season.
Think about whether trees are deciduous – this can be good to let the sun reach a winter lawn, or less good if you are trying to mask an eyesore!
9. Breathe easier with air-purifying plants
All plants help to reduce air pollution, but some are more effective than others.
If you live beside a busy road, chrysanthemums, bamboo, philodendron and silver birch can help.
10. Backyard landscaping ideas to stimulate the senses
A garden should cater for all the senses. As well as aesthetics, think about scent, sound and touch.
Soft grass and aromatic groundcovers feel and smell wonderful underfoot. Perfumed plants like gardenia and jasmine make a garden smell amazing at night.
Flowering natives attract birds — their songs add to your backyard experience. You can also add a wind chime for musical sounds.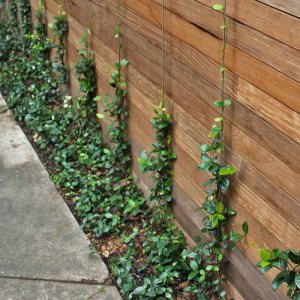 Structural Features to Incorporate in Backyard Landscaping Ideas
1. Statues, benches and urns
A moveable statement piece like a statue, bench, or urn can lift a garden to the next level.
It is a way of expressing your personal creativity, so depending on the scale of your garden, it may be worth splashing out on one striking piece.
We all have different tastes and budgets, so there's no right or wrong when it comes to statues.
Even garden gnomes have their place, having gone from 'tacky' to being considered 'retro-charming' in recent years!
Even ladders, wheelbarrows, old stoves and bathtubs can look great in the right spot.
Large urns planted with striking ornamental plants to suit your theme can be stunning – topiary, standards, cumquat or bird of paradise all work well.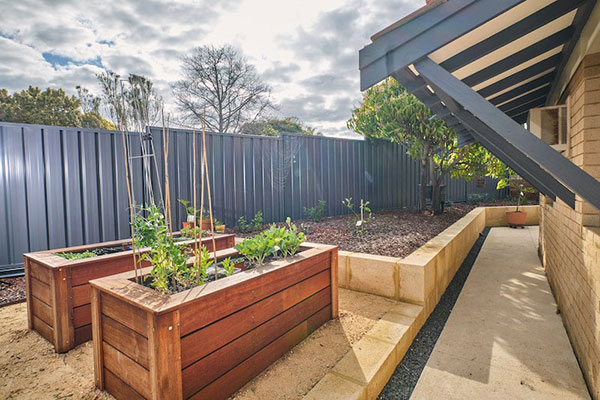 2. Add some outdoor furniture
A well-placed bench or stone table can look beautiful and has practical uses – they can be great for entertaining friends and family outdoors during the warmer months.
Adding flexible, functional seating is always a good idea.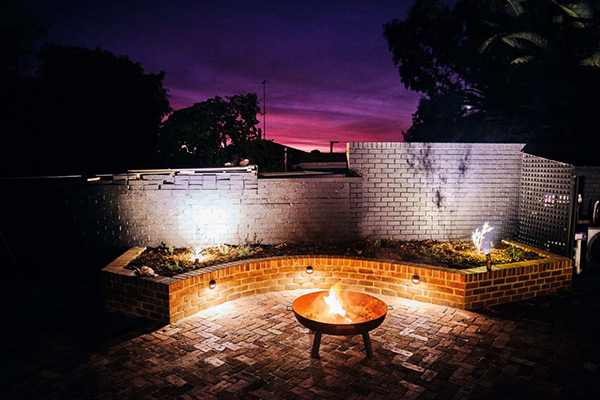 3. Fire pits and outdoor ovens
A fire pit can be a central focus in an entertaining area and is becoming a must-have feature in Perth landscape designs – especially if you like to entertain during colder times of the year.
An outdoor oven is a practical and perfect addition for Perth homeowners who love to entertain. Perhaps your pizza can become the envy of the neighbourhood….
4. Archways, walkways and pergolas
Built structures like archways, walkways and pergolas can also transform your garden and provide shade. Cover them with scented flowering creepers like wisteria, or edible ornamental climbers like grapes or passionfruit.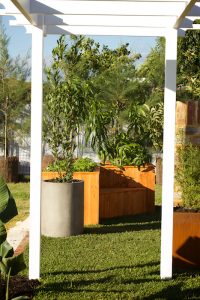 5. Add tranquillity with a water feature
If you can, include a water feature. it will add a tranquil element and help attract birds, frogs and other wildlife.
Fountains, birdbaths, natural ponds or even small streams can add a feeling of being secluded away in nature.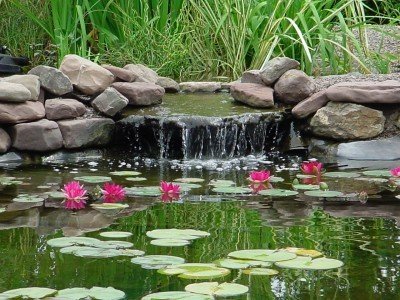 6. Harmonise with your home's architecture, and keep to a theme
As a rule of thumb, try to choose items that harmonise with your garden theme. If you've designed your garden in keeping with your home's architectural style, the whole effect will be harmonious.
Remember, a buddha statue may look beautiful in a tranquil pond, but mismatched in your rose bed. A classic Italian statue is perfect in a formal European garden, but out of place in a native garden.
Place your structural centrepiece to draw the eye to the line of a path or wall, and add outdoor lighting to highlight a night-time garden.
Low-hassle, low-maintenance backyard landscaping
Creating a low-maintenance backyard is a huge topic, but here are a few key points to consider as you plan and research landscaping ideas for backyards.
1. Reduce the need for backyard mowing
If you hate mowing or have mobility/health issues that make it difficult, consider replacing the lawn with groundcover, decking, artificial lawn, pebbles or paving.
2. Save time on backyard watering
Watering can be time consuming, and if you struggle with gardening it may feel like a chore.
You might find it easier to install an automated watering system to avoid hand-watering.
3. Choose low-maintenance plants
To reduce your backyard gardening workload, choose hardy plants like succulents, cacti and slow-growing natives that don't need to be pruned, watered or regularly replaced.
4. Backyard weeding begone!
Weeding is the bane of many gardeners' lives.
Install weed mat and mulch for less weeding!
5. Choose hardy backyard materials
When you're building outdoor structures in your backyard, use materials that don't rot or need repainting. This will reduce your future workload.
Improve property values with backyard landscaping
Most of us garden to improve the space where we relax at home.
But sometimes we spruce up our gardens purely to prepare our home for sale. After all, experts claim that landscaping can add up to 28% to a property's value.
Here are some additional ideas experts suggest to improve saleability.
1. Keep up lawn/garden bed care
To maximise your property's value, keep up your garden care as often as possible. Remember to:
mow and edge lawns
replace scruffy lawn areas with turf / artificial lawn
weed garden beds regularly
mulch with pine bark (not straw) for best results
replace straggly plants with fresh annuals
prune branches, particularly near windows
sandblast driveways/pavers, and remove moss/weeds.
2. Add plants strategically
Consider these other landscaping tips to improve property value:
plant an established tree on your footpath (with council approval)
use screening plants to disguise an unsightly feature next door
group potted plants in bare areas
Get expert advice for the best backyard landscaping results
For those who are busy (aren't we all?), or feeling overwhelmed at the prospect of implementing all these tips for backyard landscaping ideas, alone, the best thing to do is ask for help.
For help with designing your Perth garden, perfect plant selection to suit your micro-climate, or getting the work done with professional landscape construction, Perth Landscaping Experts are the best choice.
Give us a call on (08) 6263 4646 and we will help you to make the best of your space and your budget. Let us show you how transforming your garden can transform your lifestyle and maximise the value of your home!
Find out more about backyard landscaping
If you're interested in learning more, here are some helpful resources.
Learn more about how landscaping can add value to your home.
To see whether the plants you are considering will do well in your region, you might want to check a planting map.
Cottesloe Council also offers a helpful guide to choosing waterwise and salt-tolerant plants.
You can also learn about how to make your garden bird and wildlife-friendly.