Professional Landscaping Consultation
Get professional advice and suggestions from an expert Landscaper on your property so you can make the most of your landscape.  
Not sure if you need a design or just want to talk to someone about your ideas for your space?
If you know you want to improve your landscape but aren't sure where to start, a Professional Landscaping Consultation is a perfect way to get the advice and input you need – before making big decisions or investing a lot of money!
During the consult, you can discuss all your ideas, goals and plans with a qualified Landscaper and figure out what the best next step is for your project – you might then be ready for us to quote or have enough ideas and information so you can take your time or rethink what you really want or need before you invest.
Getting professional guidance upfront is key to a successful landscaping project!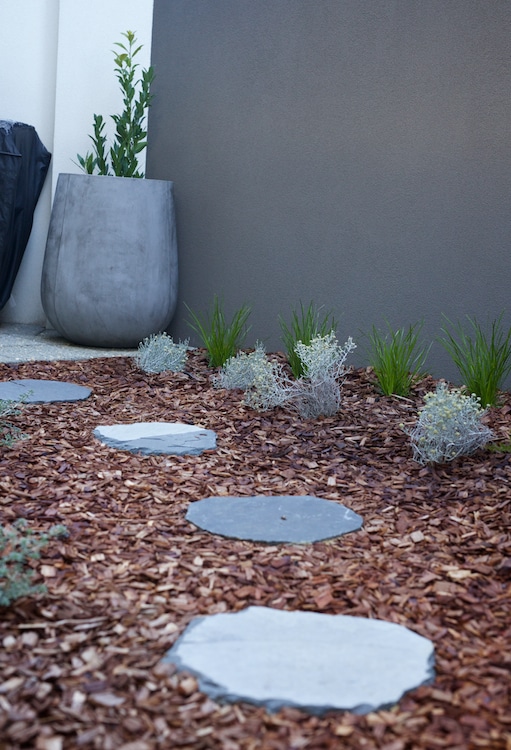 One of our professional landscapers will meet you onsite to assess your property, fully discuss your goals, provide advice on options, what is and isn't possible, take measurements, discuss materials and make suggestions.
Get expert advice on:
Plant and material suggestions for your property and location
Hardscaping options; such as decking, garden beds, paving, etc.
Design and 'theme' ideas
What to be aware of; e.g. will site-prep or a reticulation system be required, potential long-term issues of certain plants/trees, etc.
Low-maintenance and native-planting options
And more.
The goal of this consultation is to come up with a "plan" we can quote on, but if you have more complex requirements and you and the designer decide that a professional landscape design will be required to bring your landscape makeover to life, you will instead be provided with a design quote.
"Our garden was a disaster and we didn't know where to begin. He had great ideas and factored in our requirements including our budget. Professional, friendly and fast, we are very satisfied." – Kate Bowles
After your consultation, our landscaper will prepare a detailed, itemised quote based on your discussion – this gives you the perfect starting point to see what the costs involved will be, so you can review all the elements you want, and revise the quote and your budget until you are happy with the scope of works.

✓ Onsite visit from a Professional Landscape Designer (up to 45-mins)
✓  Advice & Design Suggestions 
✓ Detailed Quote (see buttons below)
✓ Basic 'sketch' of works (examples on right & below)
✓ Itemised Cost Estimate
✓ Up to 1-hr of Revisions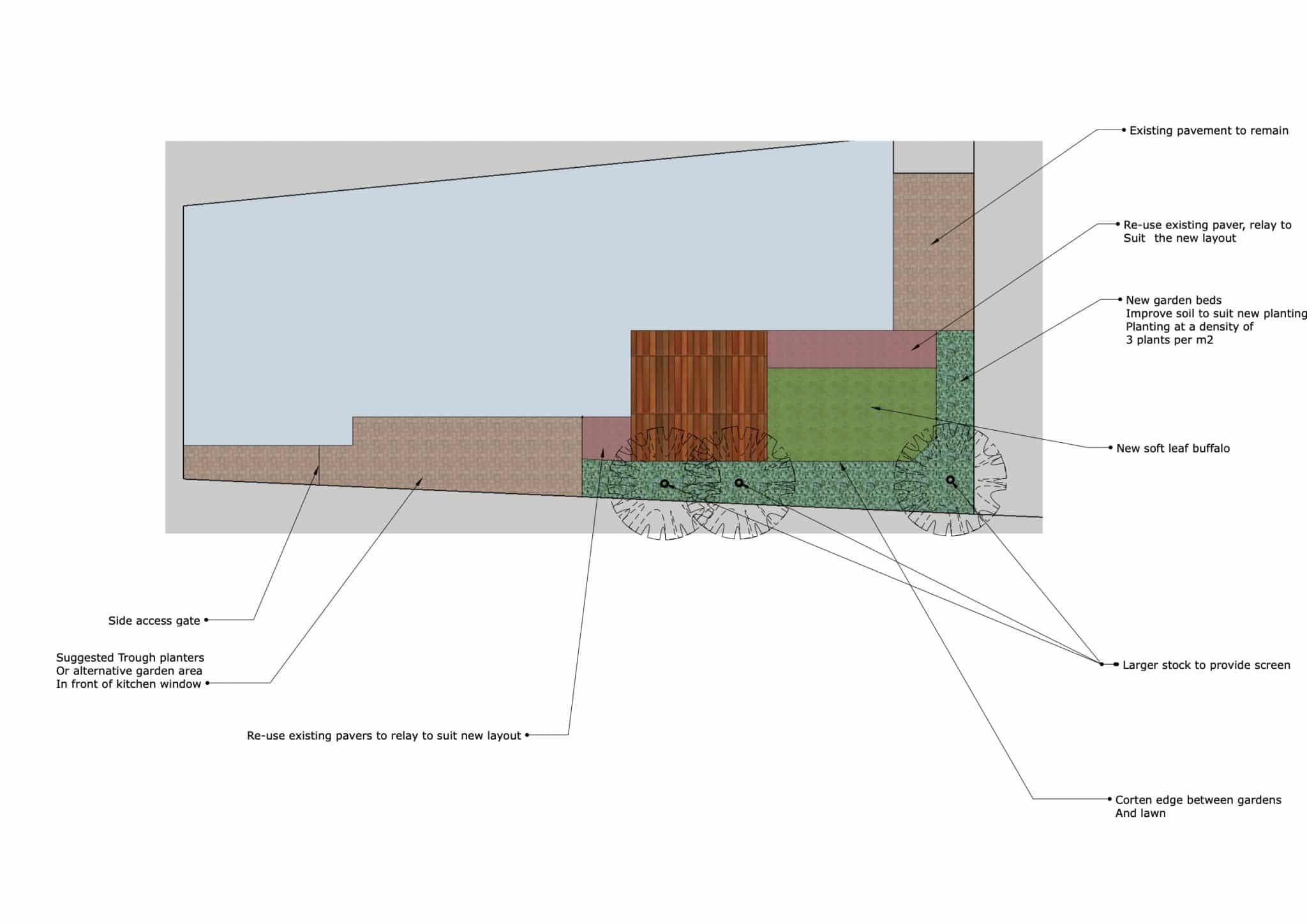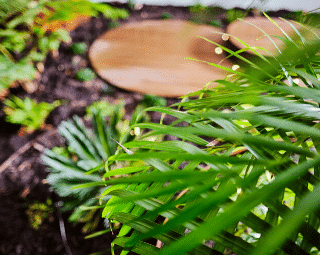 Cost of Consultation: $175
Overall Value of Services: $567.50
– 30-min travel time* valued at $87.50
– 45-mins onsite with designer valued at $130
– 1-hr quote preparation valued at $175
– 1-hr quote/scope revision valued at $175
*if outside the Inner Perth Metro Area a travel surcharge may apply
Professional Landscaping Consultation
$175*
Simply answer a few quick questions and we'll give you a call or contact us directly on 08 6263 4646 to request a booking.
*For properties located within the Inner Perth Metro Area – if you are located further out, we will let you know if a travel surcharge will apply on booking.