Concrete Landscaping Services
Design & construction of concrete landscaping elements, from driveways to alfresco areas.
Concrete Landscaping Solutions for Landscaping Projects
If you are looking for an alternative to standard paving, Perth Landscaping offers concrete landscaping services which specialises in Exposed Aggregate Concrete, Liquid Limestone & Standard Concrete for Perth homes.
Whether you are looking for a new driveway or entryway, creating a modern alfresco entertaining area or clean and functional space surrounding your pool area, concrete and exposed aggregate are practical, durable and versatile options for landscaping projects.
We can complete all works from design and site prep to final installation – just talk to our team to see how we can help with your concrete landscaping elements.
Concrete can be used for:
✓ Pool and Spa Surrounds
✓ Outdoor Alfresco Areas
✓ Driveways & Entrances
✓ Fire Pits
✓ Outdoor Kitchens
✓ Paving Replacements
✓ Pathways and more.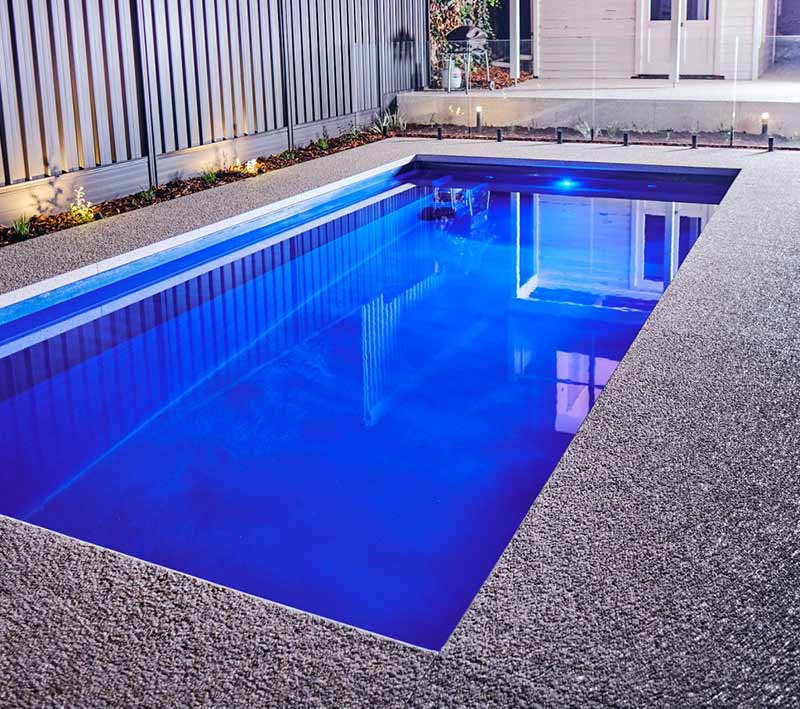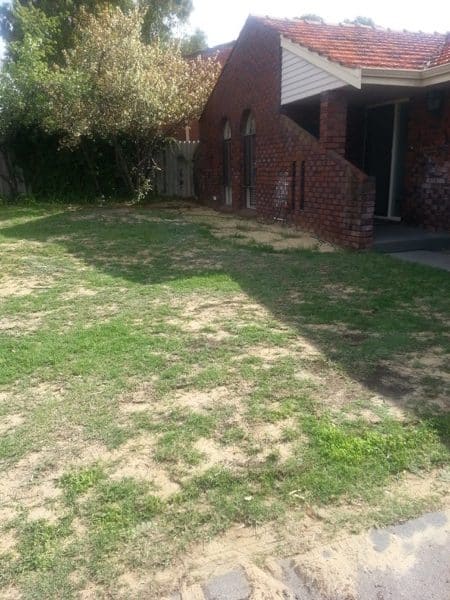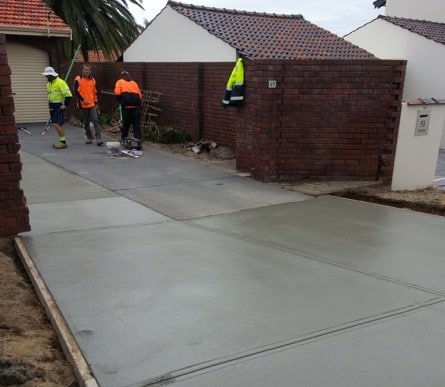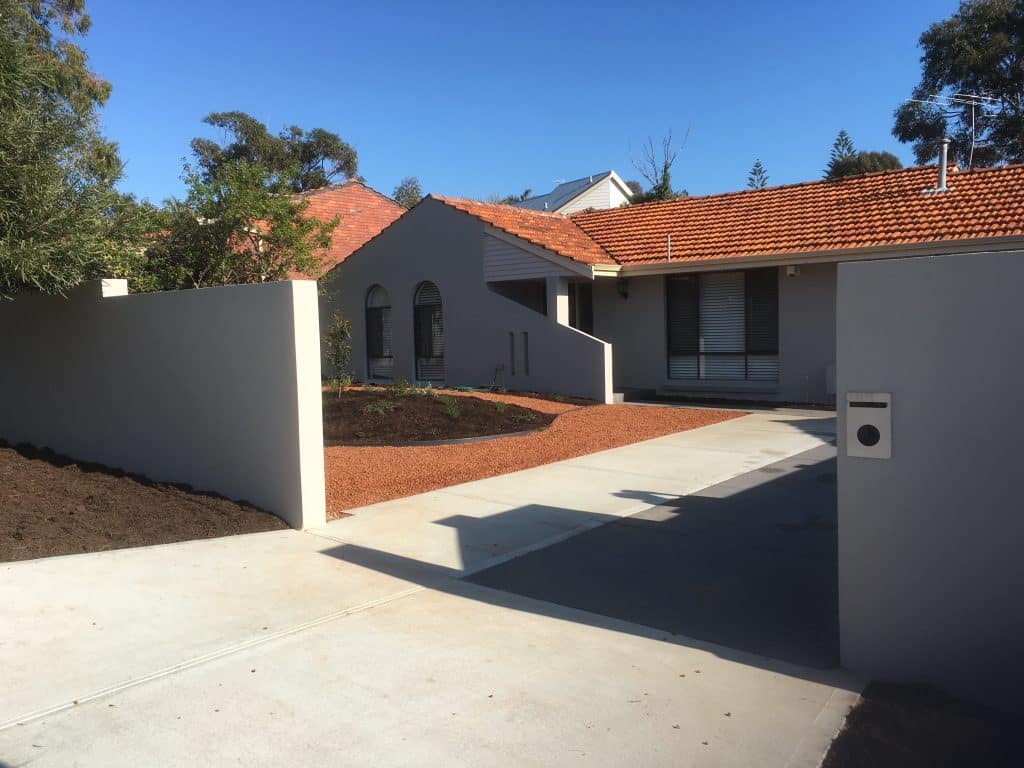 Know exactly what you need?
 If you already know the concrete product you require and can provide the measurements of the area to be concreted, we can provide you with a free estimate* to help get your project going.
*Will not include site preparation costs.
If you don't know this level of detail yet, you will need to book a consultation with one of our landscapers below.
↓
Book a Design Consultation
If you have more complex, custom requirements or have no idea what you need and want advice from a professional on what is possible in your space, book an onsite consultation with one of our Landscape Designers today.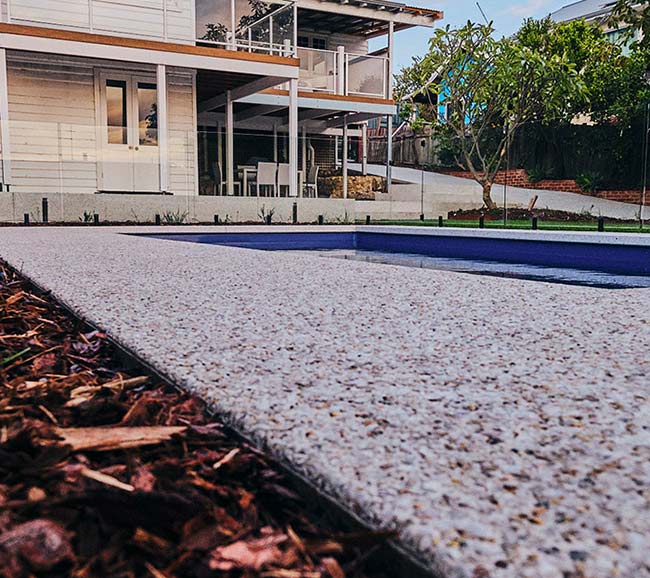 The perfect decorative concrete solution 
Exposed concrete aggregate is a concreating method where the top layer of concrete is removed to reveal the sand or gravel that is part of the concrete mix – giving it a tactile and decorative look that is popular for all types of concrete elements in landscaping.   
This method creates a durable, non-slip surface that is safer than smooth, standard concrete. This makes it ideal for areas that are exposed to the outdoors and used for foot traffic, such as driveways, entryways and outdoor patio and alfresco areas. 
It is also very low-maintenance so, combined with it's modern, clean and tidy look, it is one of the most popular choices for our clients as part of their new landscaping design.
Frequently Asked Questions
Have a read through our frequently asked questions about our concreting services – if you don't find the answers you are looking for, just get in touch with our expert Perth Landscaping team!
Is exposed aggregate better than standard concrete?
Exposed concrete aggregate has proven to be just as durable as standard concrete – if not more, and is very low-maintenance. Exposed aggate can also handle heavy foot traffic and harsh weather conditions for years. From residential use to commercial properties, it is an ideal choice for concrete that will continue to look good for years.  If you aren't sure what concrete options would be best for your property and landscape design, book in for a professional consultation with our Landscaper.
Is exposed aggregate more expensive than standard concrete?
In general, exposed aggregate will cost around 20% more than standard coloured concrete, but as hard-wearing and low-maintainance as it is, along with being safer than smooth concrete due to it's exposed, non-slip surface, many homeowners consider it worth the extra investment. It all comes down to the look, use and requirements of your project.
What is better, concrete or paving?
As with anything, both have their pros and cons, and it usually comes down to what look you are after and your budget. Paving is a great option for many of the same areas as concrete – for example, driveways and alfrescos, but concrete tends to be a more low-maintenance option. Another important thing to consider is that paving (especially if the site was not properly prepared by experienced pavers) is likely to require more weed control as there are gaps between pavers. Concrete, of course, is laid in one, seamless 'piece'. It's important to consult with a qualified landscaper first so they can help you understand the differences and make the right choice for you.