So you're thinking of planting a hedge in Perth? If you need some help deciding which hedging plants to choose, you're in the right place.
If you're considering planting a hedge, you probably already know that a hedge — a dense row of shrubs or low trees — can be a classy yet economical alternative to a fence, providing privacy, screening, and a host of other great benefits.
A hedge enhances a garden's appearance and brings many other lifestyle and environmental benefits as well.
This blog will discuss which hedging plants work best here in Perth, and highlight other key considerations in hedging projects.
Not only that, but for comprehensive advice on garden design and plant selection, you can always reach out to our experienced team at Perth Landscaping Experts!
We'd love to help you make a great garden design decision, so your future garden is beautiful, manageable, liveable and sustainable.
If that's what you want, read on to decide whether hedging is for you!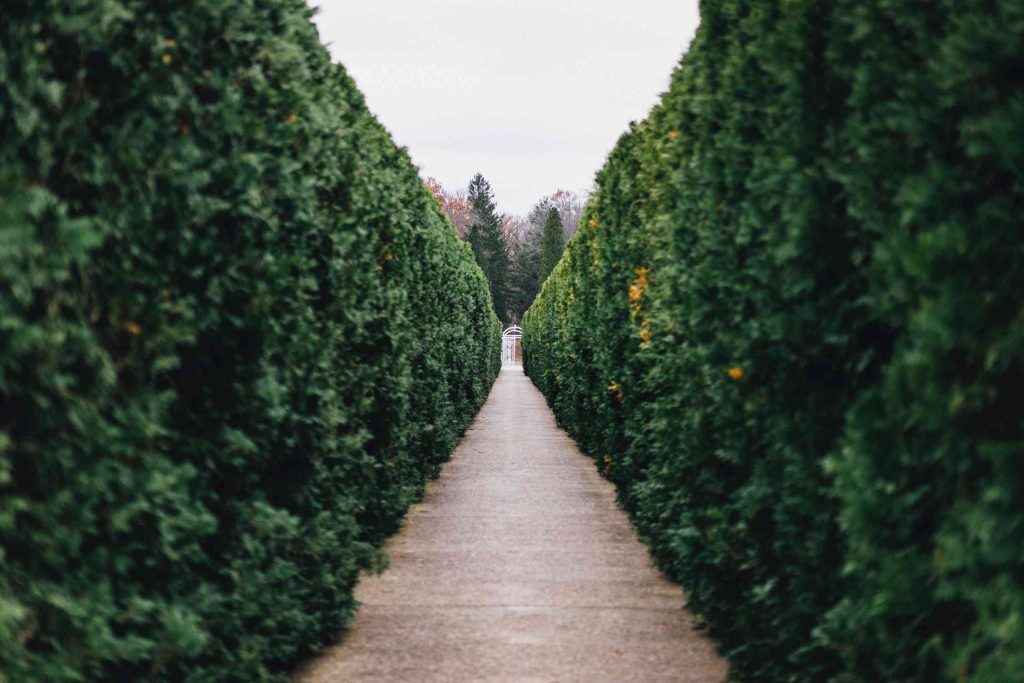 Reasons to Grow Hedging
Homeowners plant hedges for various reasons — we'll cover some of the main ones, to help you clarify what you want to achieve, and what to grow.
For Aesthetic Appeal
A hedge can transform your garden, adding structure, visual contrast and a stylish look.
Whether your garden style is formal, contemporary, native or "cottage", a well-designed hedge with complementary plantings can lift it out of the ordinary.
To Add Value
Property buyers pay more for established, landscaped gardens and experts estimate that hedging adds around 4% to the sale price.
To Disguise Flaws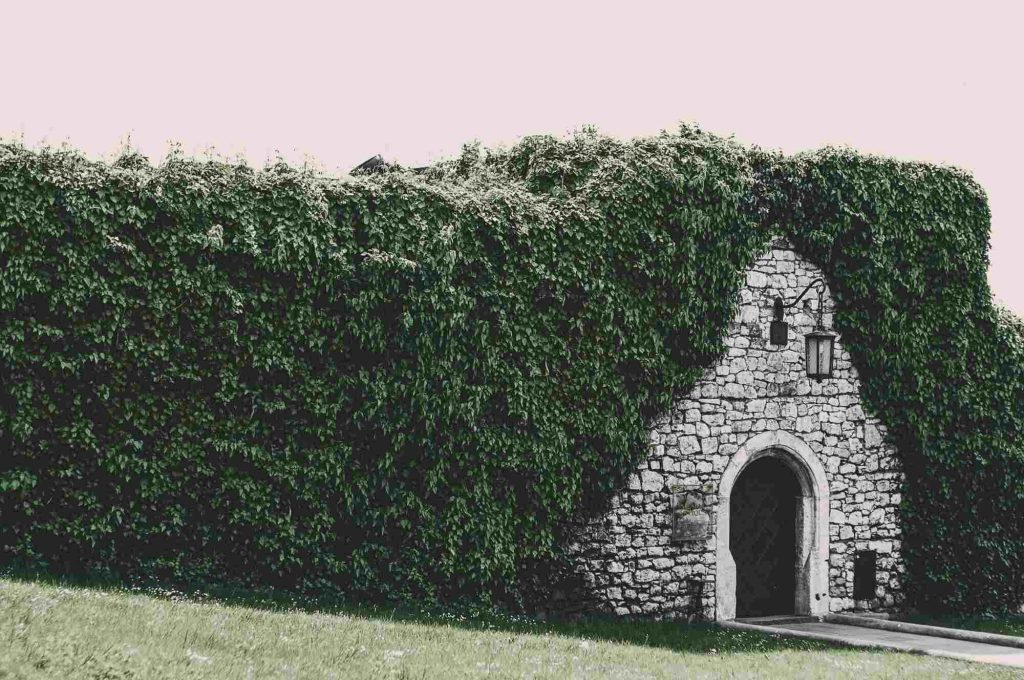 As well as being integral to many stunning garden designs, a hedge can also hide flaws. It can be less expensive than replacing an unsightly wall or fence.
Hedging can screen visually unappealing objects like sheds, clotheslines, solenoid boxes, and air-conditioners (remember, maintain access where needed and always consider the root systems and mature growth of whatever you plant).
For Security
Hedging creates a dense barrier, far more difficult for intruders to breach than a normal fence.
A hedge makes your home safer, without it looking like a fortress!
For Privacy
A hedge can provide privacy for your front garden, or around areas where privacy is particularly important, like your pool.
Councils place height restrictions on fences. Anything above 1.2 metres must be 'visually permeable'. This makes privacy hard to achieve.
A hedge need not be 'visually permeable' and is often permitted to exceed the usual fence height.
Clarify what is permitted with your local council.
To Minimise Noise and Pollution
All plants provide environmental benefits, and improve quality of life, cooling, hydrating and purifying the air.
Researchers have found another benefit of hedges — noise reduction.
On busy roads a hedge can be particularly useful, absorbing noise and air pollution.
As A Windbreak
Hedges were traditionally grown in cold climates for protection from icy winds.
In Perth's climate, a hedge can also shelter your home and garden from hot, dusty, salty winds. It can help to create a microclimate where delicate plants thrive.
To Keep Animals In or Out
A strategically planted hedge can help keep pets and children from wandering. It can also keep unwanted animals out — the neighbour's dog won't be digging up your precious garden!
To Attract Wildlife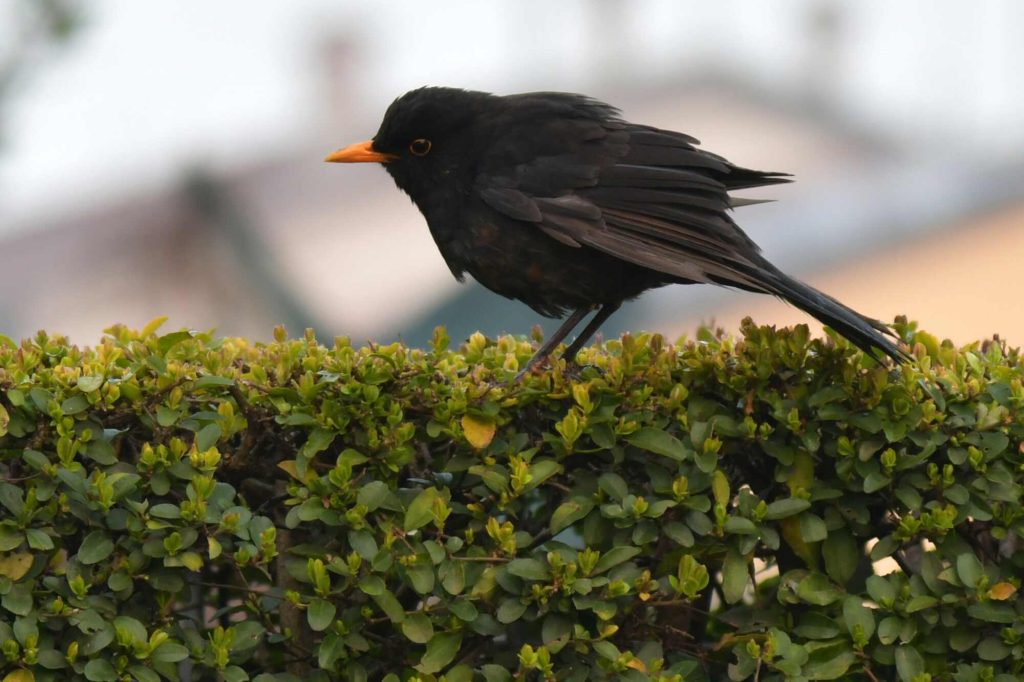 Birds and other wildlife like tree frogs inhabit hedges, feeding on insects before they become garden pests. Flowering hedges attract bees and butterflies, making your garden more environmentally friendly.
Choosing the Right Hedging Plants
So, you've decided hedging is for you. What next?
We recommend you design your hedge to complement your existing home and garden. Or for new builds, create a 'whole garden' concept before planning your hedge.
Whether you're hoping to achieve security, privacy, shelter, aesthetics, or just want to hear more birdsong, hedging and companion plants that complement one another will give a more harmonious outcome!
Planning and execution are both crucial to achieving your ideal look and result.
The process is not always straightforward though, so we recommend you seek help when deciding on the right heading plants. This will ensure you choose plants that look beautiful and suit our climate and soil! You may even want to seek expert advice on soil preparation before you begin.
Best Hedging Plants in Perth
In this post, our focus is on helping you become familiar with hedging plants that thrive in Perth.
Issues to consider when selecting plants will include:
your purpose in planting the hedge
your garden's size, layout, and style
your budget.
Also consider whether you want hedging plants that:
attract birds and bees (choose fragrant flowers for this)
create less leaf and petal litter (this helps keep your pool clean!)
are drought resistant and need less hand-watering
have non-invasive roots for safety near pipes or paving
fit your height/width constraints so power lines and pedestrians aren't impeded
grow quickly — this means more maintenance.
When investing in extensive hedge plantings, you want a lasting result. That's why we recommend you work with professionals. They can evaluate soil and conditions (for example sun, water and space), recommending plants that will thrive in your garden! Book a consultation for expert landscaping design advice.
Meanwhile, here are some hedging plants to check out — this will give you an idea of what you like before talking to a designer.
Medium to Tall Hedges
These hedges all grow over 1m tall.
Agonis Flexuosa
An attractive drought-tolerant WA native with white flowers, used in many types of gardens.
Dwarf varieties grow to 1.2m tall. Taller varieties are available.
Bamboo
Dense and fast-growing, with many sub-varieties, bamboo suits a modern garden, but can be intrusive.
Only plant non-invasive varieties and check how tall and wide the variety will become.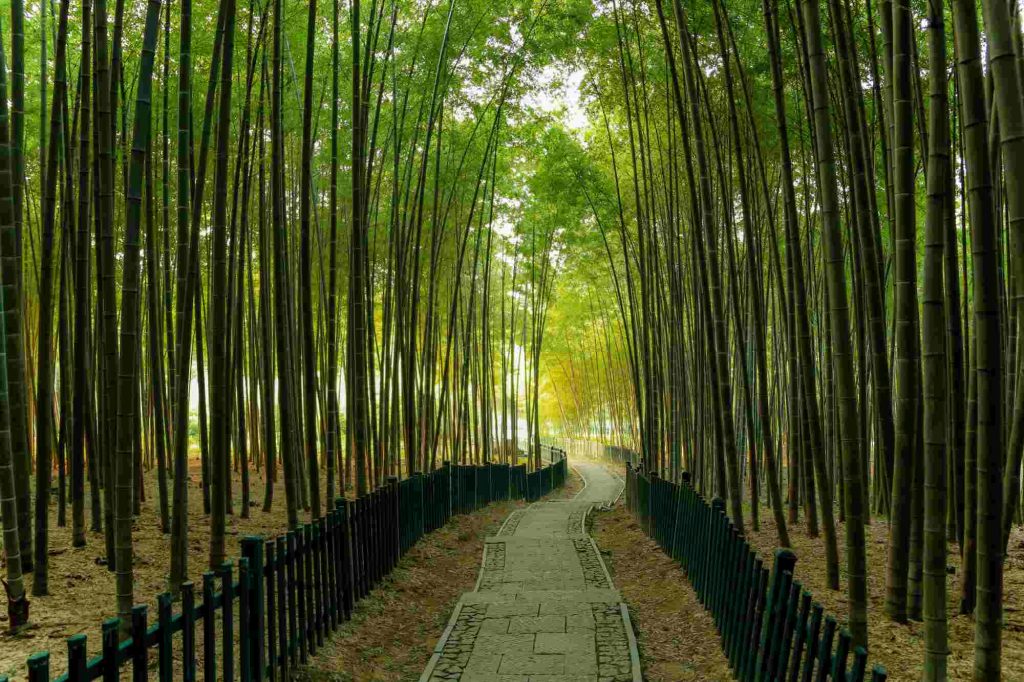 Bottlebrush (Callistemon)
A tough, fast-growing native plant, bottlebrush tolerates most soils and maintains a good shape without much pruning. It attracts birds and bees. Choose a variety that suits your height requirements.
Hibiscus
A popular choice for its colourful flowers and informal, contemporary look, hibiscus is attractive yet tough, fast-growing, and salt-resistant.
Orange Jessamine (Murraya Paniculata)
Orange Jessamine has bright green foliage, growing up to 3m.
Its orange-scented white flowers attract wildlife in spring and autumn.
It suits privacy screening or hedging.
Photinia
Fast-growing, with striking red foliage and white flowers, Photinia suits formal and informal settings and is salt and drought resistant..
Red Robin is a popular variety, growing up to 3m tall.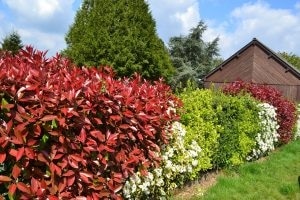 Lilly Pilly (Syzygium)
Lilly Pilly (Syzygium) is a salt and drought-tolerant native, ideal for hedging, screening and topiary. It has glossy, dark green foliage, colourful new growth, flowers and edible berries.
Bush Christmas is a popular variety, growing up to 3m tall.
Viburnum
A traditional favourite — hardy, quick to establish, with attractive flowers and berries.
Fragrant Sweet Viburnum is a popular variety that grows up to 6m tall.
Grevillea
A hardy native, with flower colours ranging from crimson to golden yellow, Grevillea attracts birds and butterflies and makes a great hedge, screen or windbreak.
Robyn Gordon is a popular cultivar, flowering year-round. Some other varieties are close to extinction.
Buxus
Box hedges are a classic option for everything from screening hedges to topiary. They need more water than natives.
Taller varieties can grow 2m high. Slow growth makes them low-maintenance.
African Box is popular in Perth.
Low to Medium Hedges
These are smaller plants, suited to borders and hedges up to 1m tall.
Nandina (dwarf)
Small, manageable shrub, with varied colourful foliage. Stays in good shape without much pruning.
Murraya (dwarf)
Dwarf Orange Jessamine is easily kept to 1m. It has beautiful flowers and fragrance.
Gardenia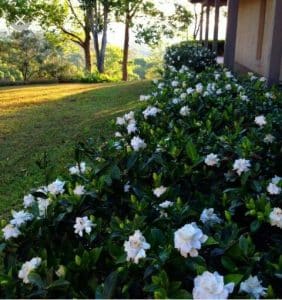 Dwarf Gardenia varieties like Florida make a beautiful perfumed display and stay under 1m.
Gardenias like morning sun, good soil, and plenty of water.
Chinese Star Jasmine
Popular climber with fragrant white flowers that can be clipped into a hedge.
Syzygium
Also known as Lilly Pilly — some varieties grow to 8m, but a few remain under 1m. The most popular is Tiny Trev.
Westringia
A hardy native resembling rosemary, with delicate white or mauve flowers. Some varieties are under 1m.
Other Considerations Before Choosing Hedging Plants in Perth
Before making any final decisions on your hedging plants, consider your unique circumstances and seek expert advice.
For example, the topography of your block means you might be considering a hedge to retain subsiding soil, or you may have particular soil issues which limit planting options.
Before you commit, why not talk to our experienced team at Perth Landscaping Experts to make sure you've thought of everything?
How Many Hedging Plants Are Needed?
How many plants you need will depend on why you want the hedge, and what plant you choose.
For example, a hedge planted for security should be dense, so more plants are planted closer together, than for a purely decorative hedge.
A general rule of thumb is 3 plants per metre if the hedge is to be around 1m high.
But here are some examples that show how much variation there can be:
English Box: up to five plants per metre
Orange Jessamine: two to three plants per metre
Viburnum: for tall varieties above 2m, less than one plant per metre
These rules are not hard and fast — if you're on a budget, you can get away with fewer plants, just by being patient.
Variegated or Regular?
Variegated plants are attractive, but some revert to plain green over time. This is disappointing when they cost more than the plain version — especially if some plants revert and others don't!
Hedge Repair
Buying a classic plant variety that's been around a long time will make it easier to replace any plants that don't flourish — newer varieties can be hard to source.
Hedge Maintenance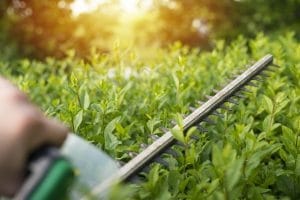 It pays to consider hedge maintenance before you plant — some hedges need a lot more TLC than others!
Planting Your New Hedging Plants in Perth
Now you know which hedging plants do best here in Perth, you'll be keen to make a decision and start planting! But how can you set your hedge up for success?
Start by digging a hole or trench as deep as the plant's pot. Remove any rocks, adding compost and fertiliser.
Loosen surrounding soil. Tease out roots and gently plant. Water well, adding mulch on top.
It all sounds simple, but if you feel overwhelmed by plant choices, undecided about your garden style, or daunted by the size of the task, why not get some help?
The friendly professionals at Perth Landscaping Experts can help with your entire project – from advising on the ideal plants, to sourcing and installing them!
Call us today on (08) 6263 4646, email us at [email protected] or contact us via the website to find out more!