When many people think of landscape gardening they immediately think of digging, dirt, and mess. But one aspect of any beautiful garden involves landscaping – and those extra touches that make it stand out.
Creative landscaping goes beyond pragmatic elements of gardening, such as growing vegetables, to focus more on the decorative desire of having a beautiful garden.
Many people can be unsure of how to approach landscaping. That's why we have created this blog to share some of our landscaping ideas to help you get started.
Choose Your Plants With a Year-Round Approach
The harsh reality of gardening is that some of the most beautiful plants and flowers you could choose are only in season for a few months every year.
That doesn't mean that you should avoid them entirely, it just means that your whole garden shouldn't be reliant on them as it will leave you with a dull garden for the vast majority of the year. Tree choice is just as important, if you've planted something which sheds just when you are wanting the shade, or you've planned trees as a screen but they are bare half the year, then you will not be satisfied with your garden.
One element of ornamental landscaping is building key parts of your garden with year-round, all-weather-friendly plants to have a consistently beautiful garden year-round.
Install an Outdoor Seating Area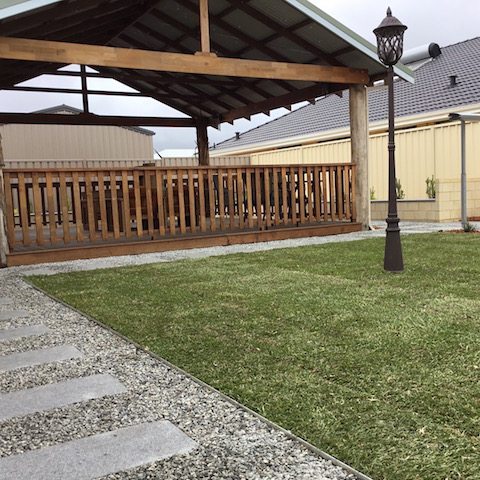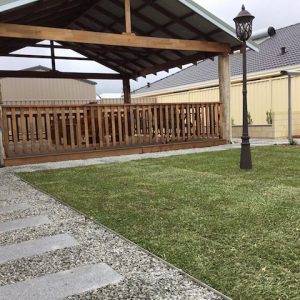 Nothing can be more relaxing than sitting outside on a lovely summer's day. It's perfect for barbecues, get-togethers or just some quality you time!
Some landscaping projects will call for the installation of a patio to improve the aesthetics of your garden. You can use outdoor furniture, pot plants, screens or lighting to add a decorative touch to your outdoors, and really make the patio a feature in your garden.
A gazebo is also a fabulous romantic addition to a garden, and while you can make it a focal point in your creative design, it is also a very functional way to create year-round covered seating in your garden.
Sometimes Less is More With Creative Landscaping
A common mistake people make when it comes to creative landscaping is overfilling and overcrowding their gardens with features and fixtures.
It's easy to get carried away in the buzz of a project only to realise afterwards that you went a little overboard.
One of the aspects of a beautiful garden is leaving enough space to enjoy it and make the feature pop. By tackling a creative landscaping project step by step you can take breaks in between to observe and see how much will be enough for your garden.
Why not make a list of some ideas you have and then prioritise them by preference and install them in that order?
That way you won't overcrowd your space but will still have the gorgeous features you really care about.
Make Full Use of a Walkway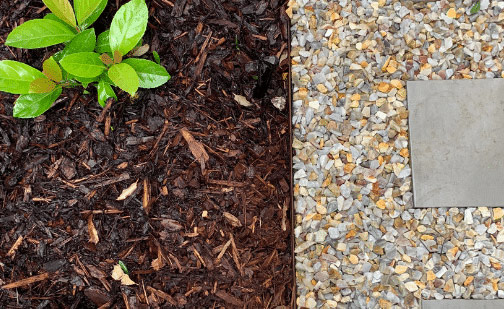 Let's say there is a feature in your garden that you love. It could be a seating area, or a water feature, or even a favourite flowerbed.
By creating a walkway, you can highlight and draw out areas of interest in your garden and make them appear more welcoming. It also provides safe access year-round even when wet and muddy.
Why not try planting on either side of the walkway to create a beautiful and grand walk up to your home? Or add solar lights along the path for a magical and welcoming touch at night?
Walkways can also add colour by using stones and gravel or create a break between brightly coloured plants by paving in a single, plain colour.
Creative Landscaping Services for Perth Gardens
Here at Perth Landscaping, we are proud to deliver professional services and high-quality results to our clients.
We take all jobs from paving and planting to creative landscaping and design – and we are full of creative landscaping ideas!
If you are in Perth and need help bringing your landscaping ideas to life, contact us today.