Emma approached us a couple of months before Christmas last year, wanting to offer a landscape makeover as a gift to her parents.
See how we took their landscape from sandpit to gorgeous green oasis…
---
Perth Client Backyard Renovation – Paul & Dianne – Perth
The backyard had been set for development, but due to a budget restriction was abandoned and left in a sad state. For poor Dianne and Paul, it was an eyesore! The lounge, kitchen and balcony were all facing this ugly weed forest/sandpit.
They already had some backyard landscaping ideas…their goal? To create a lovely, grassy area for the kids to play in, conceal the corner with the old super-six fence and shed, and make the garden something they could enjoy and be proud of!
So this is what we were working with…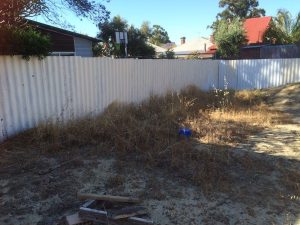 Garden Features:
We decided to use a soft leaf Buffalo Grass, the Palmetto, for its softness and easy care – perfect for little feet!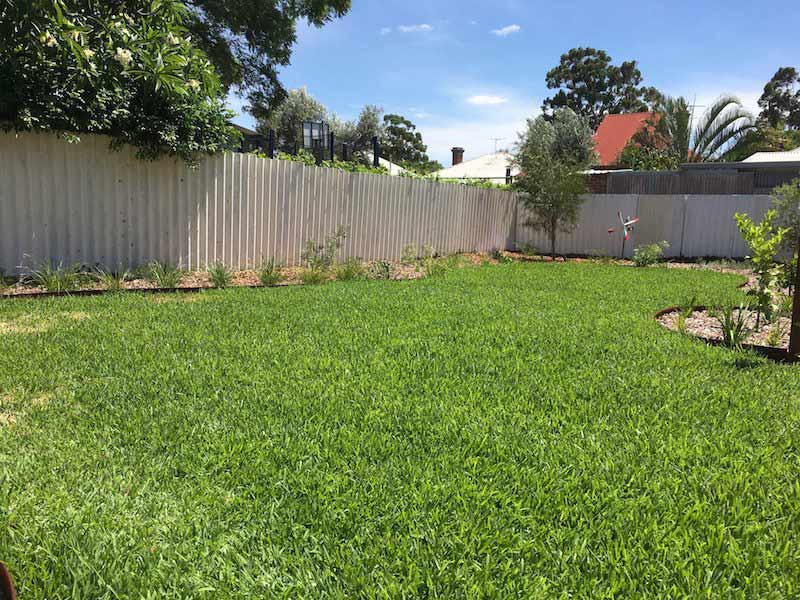 This was underlaid with a drip-line irrigation system by our Perth Irrigation team for easy plant and lawn care.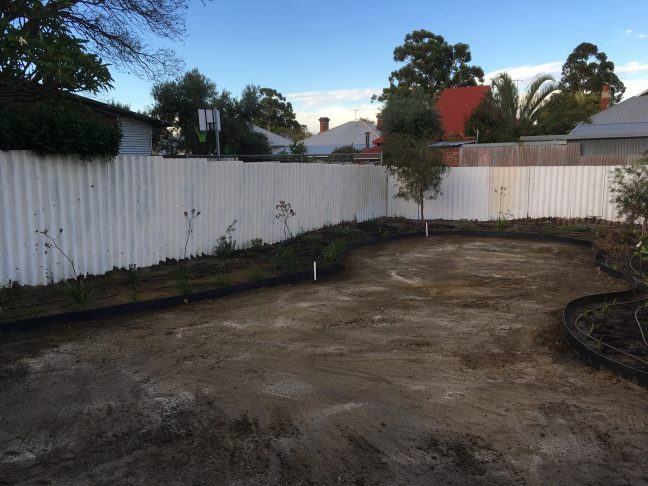 We used posts with rust-colored stainless steel and strung wires between them for the passionfruit trees to use as a climbing frame and hide the old shed.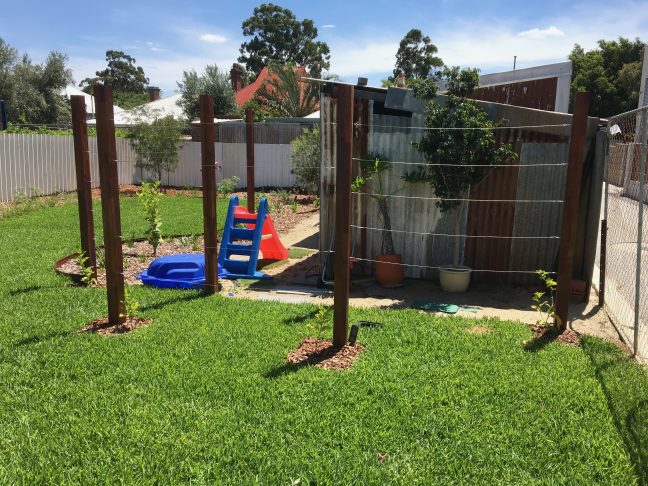 The borders of the lawn were defined using corten steel edges in order to create an organic design to the garden.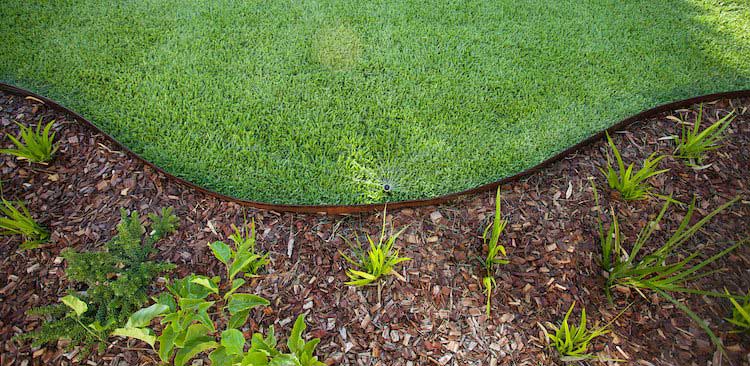 The use of native plants will keep this garden low maintenance and eventually conceal all the fences to create a 'hidden oasis' feel.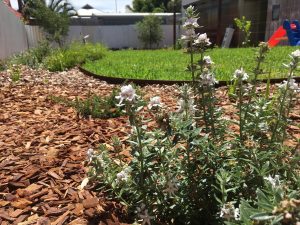 The completed design.
True to what they needed in their backyard landscaping project, this low-maintenance garden has totally transformed the view from every window and created a safe space for children to play, as well as being a welcome retreat for the adults!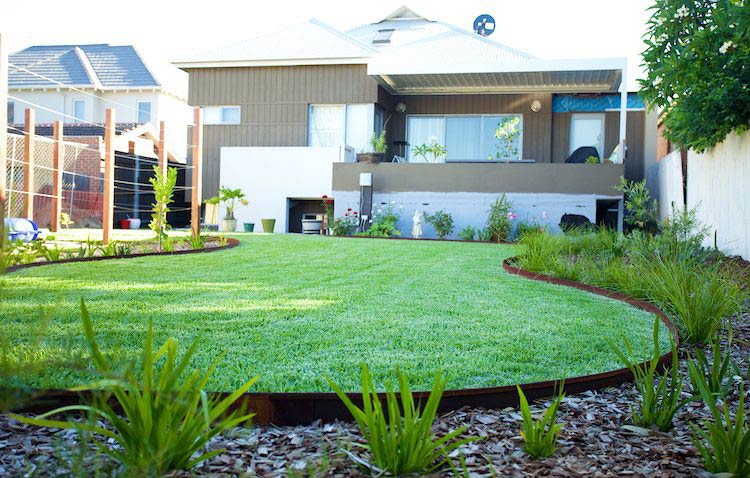 Paul + Diane were so happy with our backyard landscaping work that they enlisted us for the ongoing maintenance of their beautiful new garden as well.
Perth Gardening is now making sure that all those plants are healthy and looking their best year-round – it is such a pleasure to be able to see our creation slowly take form and shape.
Hear from Diane as she shares how pleased she is with her Christmas gift of a landscape design and backyard renovation!
If you would like to transform your backyard into a lovely living area get in touch now or find out more about our services