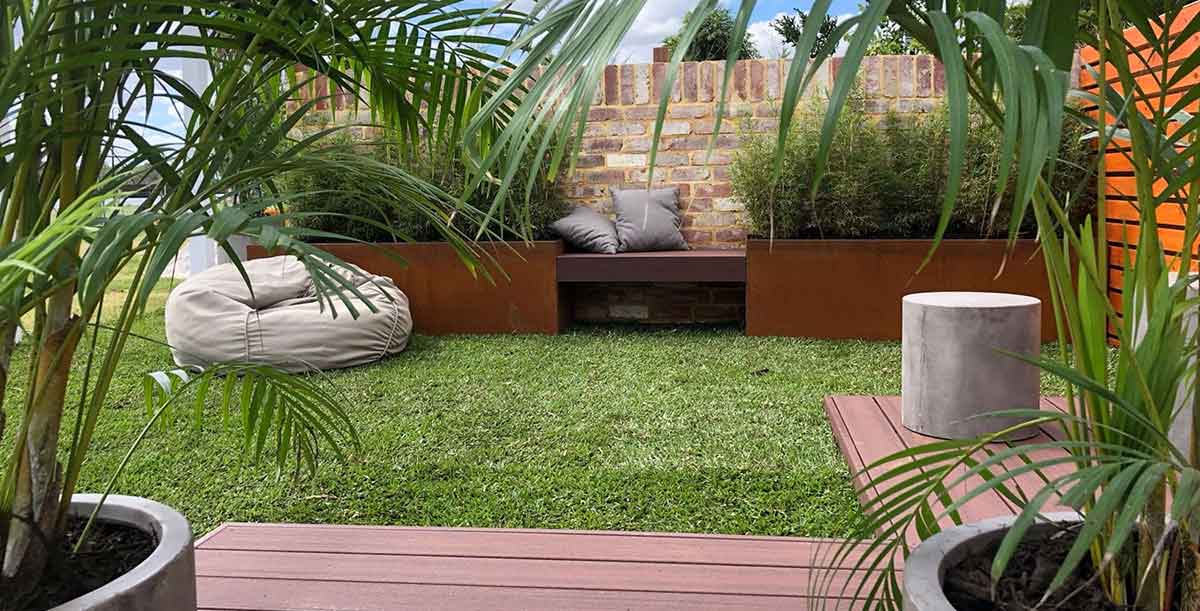 PLG Group decided to test our skills and enter the Perth Garden Show – with a unique approach. Rather than designing and building one garden – we made 4! Our design combined four different garden styles – each totally unique in theme, so visitors could walk through and take inspiration from each!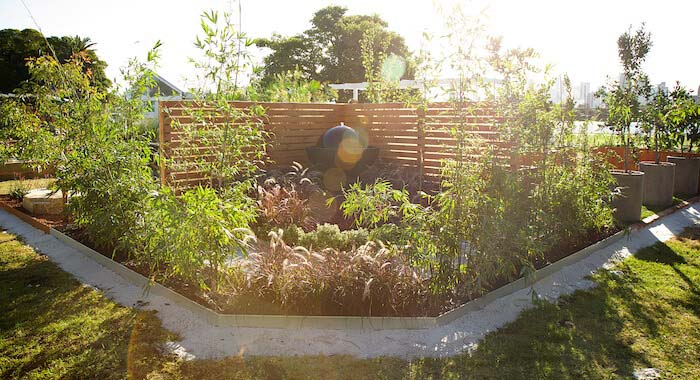 Faced with a totally blank canvas of grass on the banks of the Swan, we had to really start from scratch, bringing in every plant and material, building some off-site, but assembling most onsite. 
Our teams arrived onsite 5-days before the Garden Show opened – so deadlines were tight! We thought we might have bitten off more than we could chew with our ambitious 3-in-1 design, but our teams worked hard and we were ready to go when it was showtime! 
Our Designs:
'The Freo' – casual and relaxed in true Fremantle style, incorporating wood, edible gardens in wooden planter boxes, and using natural materials.
'The Native' – showcasing the beautiful colours and native plants of Western Australia, with grass trees, earthy hues and stunning local Toodyay stones.
'The Urban' – in true minimalist style with low-maintenance plants, spaces to relax and featuring a striking white pergola. 
'The Meditative' – centred around a flowing globe water feature, wrapped in bamboo for privacy and lush with plants with soft fronds and a walkway for taking calming, meditative strolls. 
During the show, our team were there to chat with visitors and by the end, the grass was matted from the vast number of feet that walked through to enjoy what we created. We'll admit that it was painful to have to pull our gardens apart at the end of it. We definitely prefer designing and building gardens for clients to enjoy for years to come – not just for one weekend!
The PLG team were proud of what we created and it was rewarding to hear the positive feedback personally from all the visitors. Thanks to everyone who came and said "Hi" during the show!
Can we help you transform your property?
Get in touch with our team today!